Hello to all DBL members.
Olivier G2, I'm with @ Chris_G3 in Sofia in Bulgaria
We have been there since early September.
In this post I give you all the keys for expatriation to Bulgaria in Sofia.
The price will increase all the time when France is getting worse.
Register here to find a job in eastern countries : https://frenchtalentacquisition.com/
If you are business man our site here : https://www.expatriationbulgarie.com/
Sofia in pictures and maps :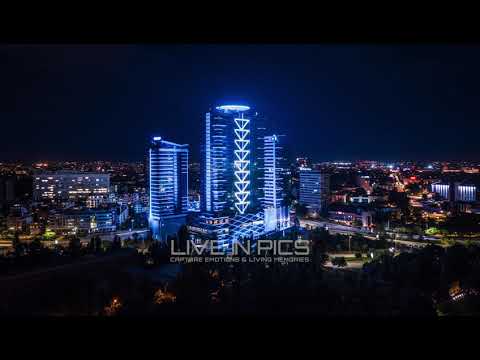 On this maps I show some key places in the city like the center, the residential places and the airport.
There is a map of the metroline
Are you made to expatriate in Bulgaria ?
Résumé

You speak english right ? If yes, the hardest is done.

You like adventure and you are not afraid of the mediteranean way of life ?

You don't make a lot of money online yet but you are on the way, perfect. You can live with 700€/month in Bulgaria.

You like natures, sea and mountains ? Perfect Bulgaria has everything you can dream.

If you are interested by an expatriation in Russia, you have to know that Bulgaria is a great between Because the language is close there, written in Cyrillic. So if you want to go to Russia your Bulgarian bases will serve you. The advantage of Bulgaria compared to Russia is the fact that being in the EU will make your expatriation life easier and the banks will not break your balls for sums of money over 10,000 €.
Find a place to live
[details="Résumé"]
In my expatriation pack I help you to find good appartment at good prices without being scammed.
Opening a bank account
The local bank which for the moment seemed to us the most serious is Bull Bank
Nevertheless the locals advised me DSK Bank. It is currently my bank. While this bank opens an account quickly, however, they do not have all the papers in English. So we have to manage a bit.
Le comportement à adopter
Résumé

Bulgaria today has a bit of the same mentality that you could find in southern Italy. Lots of slickers will try to trick you. Mainly taxis and possibly small shops and tourist spots. Beware of taxis.

The normal price of taxis is 0.5 € to 1 € Max per kilometer.

Yesterday I did 6km I paid 10 BGN or about 5 €

Be careful here, people drive like crazy people. Bow your head even if you are not wrong. Here without the language you are vulnerable.

Small scale corruption is very strong here but it is being thwarted by legal businesses and good companies because the taxes are low. The situation can only improve with good knowledge of the terrain.

Crap businesses are sinking while honest businesses are going up. The reverse of France what.

Small anecdote: A real estate agent company that is humiliated by a competitor has decided to blow the windows of his office. Worrisome? Yes. But what does that mean? The legal companies fuck the margoulins who will die in a few years.
Learn the basics of Bulgarian
Résumé

Before coming learn the basics of Bulgarian. I didn't have time and I really regret it because it closes many doors.

Here is a link to the basic of cyrillic :

Apprendre le Russe: Alphabet russe 1 (la prononciation et l'écriture) - YouTube

Alphabet russe. C'est facile! Ultra facile. la russe de PACA - YouTube

The basic words:

Bulgarie: Vocabulaire de survie | Evaneos

Quelques mots de vocabulaire bulgare : bonjour, bonne nuit, au revoir...
Taxes, salary and cost of living :
*The basic tax on companies is 10% * BORDEL 10% guys! It is one of the lowest rates in Europe.
Résumé

If you are already making money online BUT FUCK GET OFF NOW!

The average salary is 500 euros net. With 1000 € net per month you live very well and you can save money. With 1500 € net per month you dominate. Beyond that you are already a king here.

1 € = 1.95 BGN the rate is fixed in the long term (completely stupid but it is the case)

More info on the cost of living: Coût de la Vie à Sofia
Are you a survivalist or an apocalypse warrior ?
Résumé

If you want to establish your BAD or your farm in Bulgaria to live independently in "ranch" mode Bulgaria is the ideal country. There is a lot of space available, land costs very little.

You can find houses for € 30,000 in the countryside! You will have to do the work but you will have a large lot with it.

You do not believe me ?

https://www.imoti.net/bg/obiavi/r/prodava/sofia-oblast/kashta

By selling your house in France you can make a great farm here!

Here is a video of nature in Bulgaria
You have a family and you need a house ?
Sell everything in France and buy a beautiful house in Sofia for € 200,000 with mountain views. https://bg.flatfy.com/realty?geo_id=136&realty_id=30697682&section_id=3&sub_geo_id=8294
Vous pouvez trouver moins cher ou faire construire. Si vous savez faire les travaux vous même, vous pouvez trouver des maisons très peu chères. Disons 150 000€ à Sofia.
Girls and ladies in Bulgaria
Résumé

*Pretty

Polite and educated

Nice smile

Speak english in general

They like educated gentlemen with money to make their life better

Generally they have brown hair, they not tall.
To summarize :
Bulgaria's defaults
Lots of margoulins for some things like taxis and some services

Too many stray dogs

Sidewalks in poor condition

Paperwork, unfortunately Bulgaria does not yet offer paperwork to be done online only
The advantages of Bulgaria:
Very low taxes 10% is the lowest rate in Europe it seems to me

Pretty girls

Very positive energy

Magnificent nature, the Balkan mountains are amazingly beautiful

Expatriation via salaried and comfortable possible

Lots of business to create

Cheap real estate

Very low cost of living, very easy to save (and therefore to invest)
To get out of the way of fucking dying western and find out more: point_right:
Our website : https://www.expatriationbulgarie.com/
BONUS: Refugees Welcome